Humankind is going through a testing time, currently; there is absolutely no denying that. The coronavirus outbreak has triggered a global response of such scale and magnitude as never before seen by this generation or perhaps even generations before us. We won't understand the full extent of the catastrophic damage caused until the curve has not just been flattened but completely eradicated. 
In such unique times and whilst the impact of COVID-19 is still very much at, or approaching its peak, there is a tendency to feel a sense of despair. The initial energy and furore sparked by the novelty of 'lockdown' in the UK will fade to a flicker as the reality of our situation becomes more tangible. We will all continue to do our bit to stay strong and fight back: washing our hands, social-distancing, self-isolating, trying to #stayhome. But many of us have already experienced the force that this deadly disease attacks with and many more will in the weeks and months to come, which is something we simply cannot prepare ourselves for.   
Here at Just Move In, we're also feeling the effects of this crisis. As the property market grinds to a standstill, so too do we. The measures implemented by the Chancellor have provided some much-needed respite, but this doesn't mean we're out of the woods. Not by a long shot. 
Fortunately, we have a team of people who are remarkably flexible, driven and understanding - allowing us to navigate these choppy waters as safely as is organisationally possible. We're rapidly learning new ways of working and adapting our business model to the drastic shift in demand for our core service. This situation is forcing us to be more resilient, innovative and agile - putting us in even greater stead for the challenges that are inevitably going to arise in the future. 
Our hope is that the imminent danger we face from this deadly pandemic brings about an enhanced appreciation for the power of Mother Nature and the even greater threat posed to us by climate change. As the crisis continues on, we're hearing ever more stories that provide glimmers of hope for the future of our planet and the society that we live in, so in that vein, we thought we'd share some sources of positivity.
Fall in carbon emissions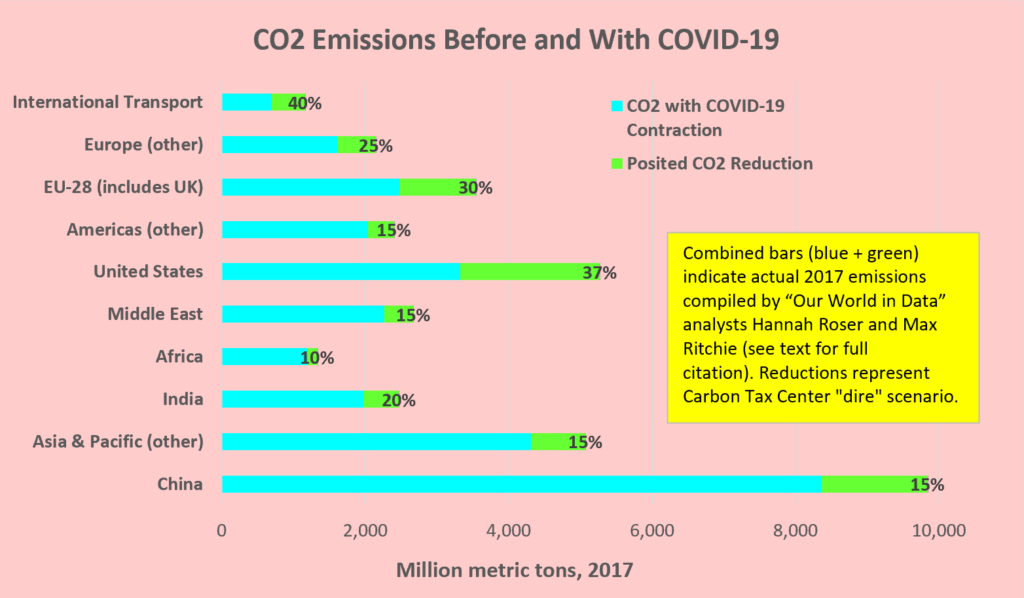 According to experts, we're highly likely to see a fall in greenhouse gas emissions this year, which would be the first time since 2009, when the global economy last suffered a severe downtown. Calculations from the Carbon Tax Center suggest that the contraction may be significant enough to halve this year's addition to the atmosphere's carbon dioxide concentration. 
Across the EU, daily carbon emissions have plummeted by almost 60 per cent since lockdown measures were put in place. According to a study by Sia Partners (A French energy consultancy), the majority of this change has been caused by a drastic reduction in transport use, with emissions from cars and motorcycles down by 88 per cent. The aviation industry being put on standby, heavy industry and factories having to close their doors and falling demand for oil have all contributed too. 
Drop in air pollution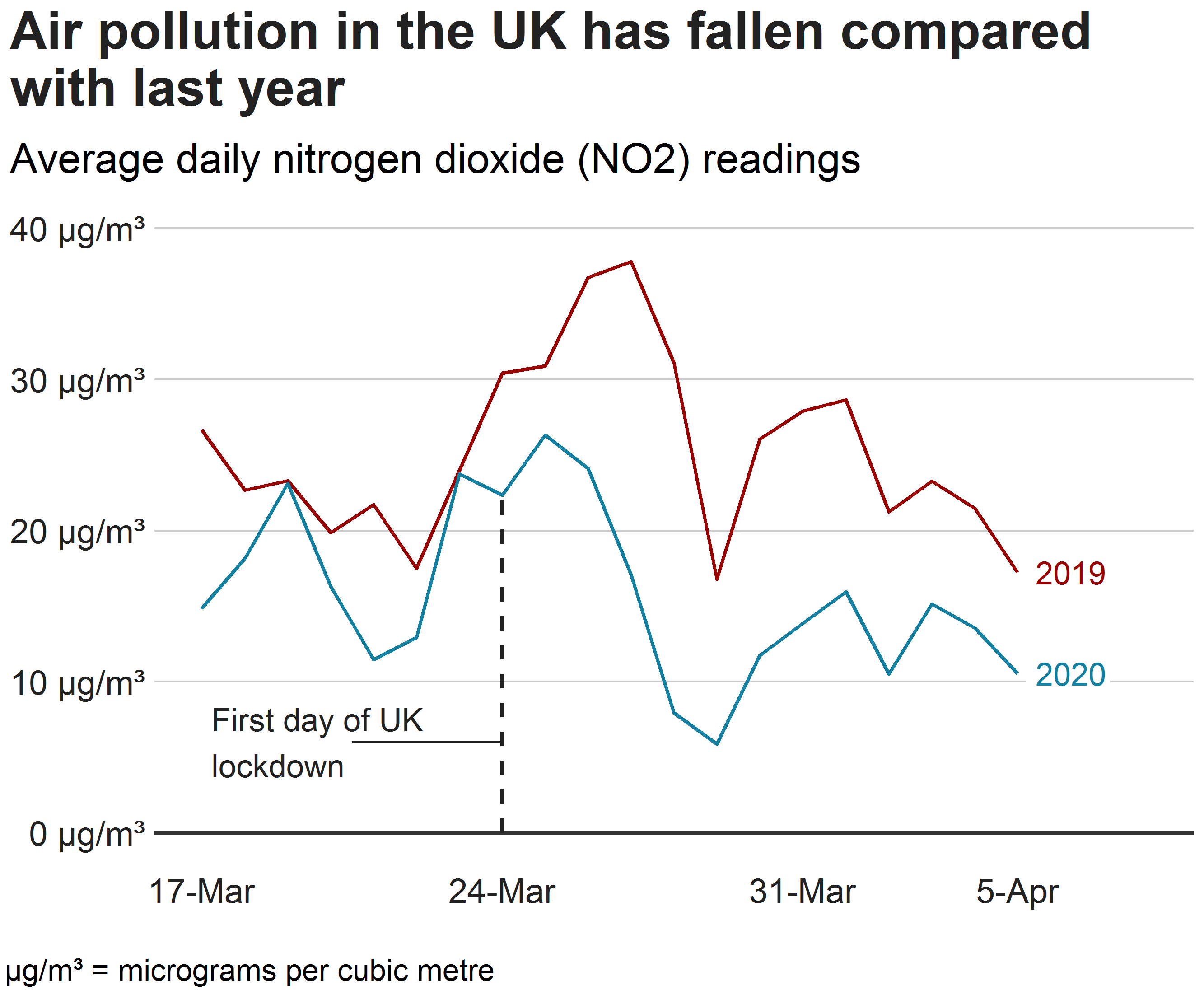 Government figures have shown a dramatic fall in air pollution across the UK since the start of the lockdown measures. The analysis shows an average regional fall in nitrogen dioxide (NO2) levels of 37.3% across the country, with some cities seeing a reduction of 60% compared to this time last year. We're quickly seeing a direct translation between a decrease in road traffic and plummeting levels of NO2 in the air, which is promising. 
The dangerous effects of dirty air in our towns and cities has become increasingly alarming in recent years, with scientists proving its link to respiratory illnesses and cardiovascular diseases. In a report published last year (2019), Public Health England estimated that between 28,000 and 36,000 deaths a year can be attributed to long-term exposure to air pollution. Does this suggest that we've already been in the midst of a silent pollution pandemic?
Return to nature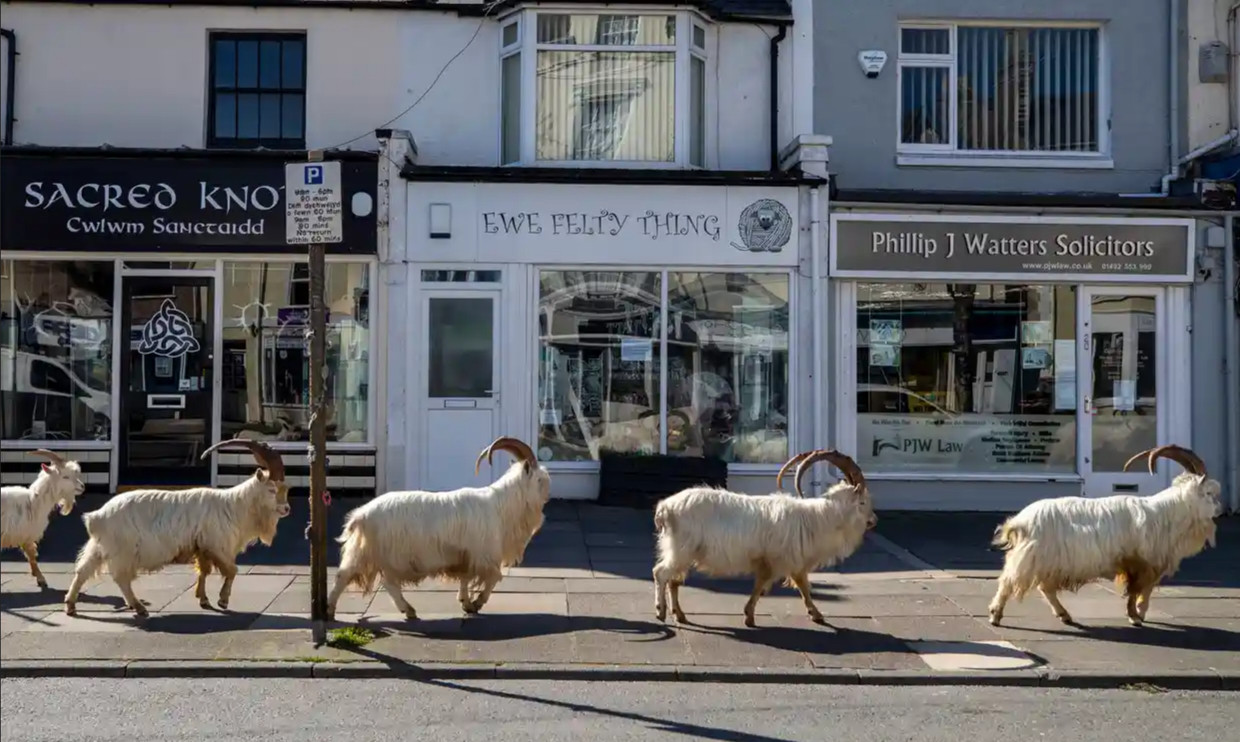 Some of the most heart-warming stories to come out of the coronavirus outbreak are those related to our relationship with nature. As our governments attempt to curtail the spread of this deadly disease by enforcing stay-at-home rules, the animal kingdom appears to be enjoying the exact opposite - liberation. Although the reports of dolphins swimming in Venetian canals were, in fact, fake, there have been plenty of instances of urban rewilding from other areas of the globe. 
A herd of goats have taken advantage of the deserted streets in Llandudno, North Wales, and have been running riot in the town, eating hedges and trespassing in people's front gardens. That was until they were 'hoof-cuffed' by the local police and escorted out of town. 
There have been similar sightings in Nara, Japan, where the native sika deer have begun to venture out of the nearby park and into the city, in search of food and a good time. Elsewhere, Barcelonians are spotting (not so) wild boar roaming through the deserted streets and Panamanian raccoons have been sunbathing at the beach. Whatever next?
What can we take away?
The coronavirus health crisis has disrupted economies & industries, halted transport systems, and changed almost every part of normal human life, across the globe. But in doing so, it's also caused the worst polluters to reduce their capacity to damage our environment. Naturally, once restrictions have been loosened and markets begin operating 'normally' once again, these emissions will return, but we have a unique window of opportunity to affect how much this is by. 
Shift to WFH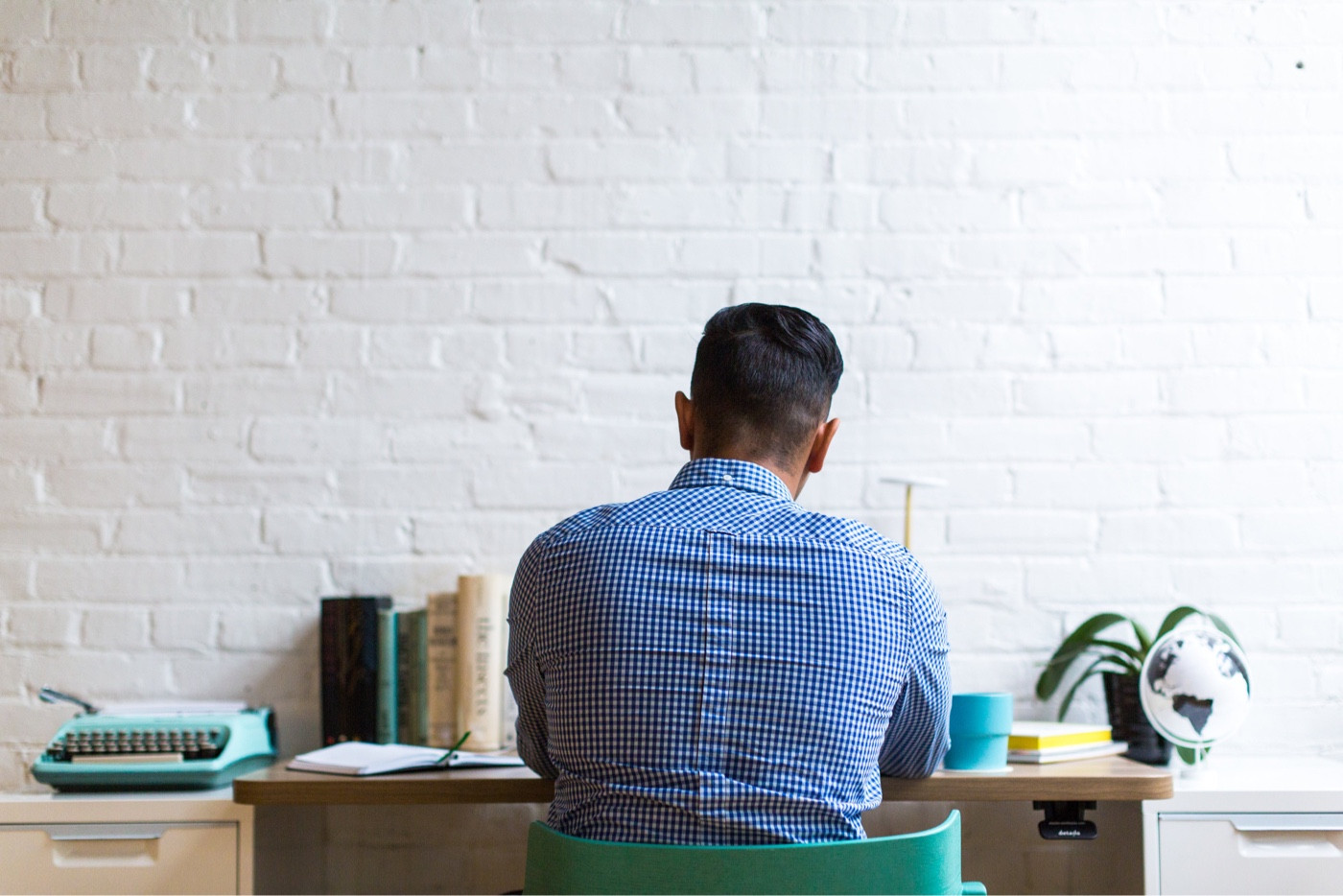 A vast number of unnecessary commuter journeys have been saved during the lockdown and this has had a massive part to play in the reduction in carbon emissions. The only sector seeing an increase in emissions is 'households', which is expected, considering the restrictions being placed on movement and the number of people working from home. 
With this portion of the population being forced to carry out their work responsibilities from home, it's demonstrated how many jobs can be done in this way. The availability and efficacy of video conferencing tools such as Zoom has introduced millions of users to a new, virtual, way of communicating and collaborating. We've been able to prove that it's possible to be productive from home; even with regular distraction from children, pets and the fridge.     
So, can we use this situation as an opportunity to change our working environment and behaviours for the better? There are a multitude of benefits to flexible working (which we'll save for another post) but if nothing else, the pandemic response has demonstrated that modern-day office jobs can usually be completed from the dining table, spare room or summer house. Perhaps this could then open up the door to us cutting our commuting time and the associated pollution, permanently. 
Appreciate the outdoors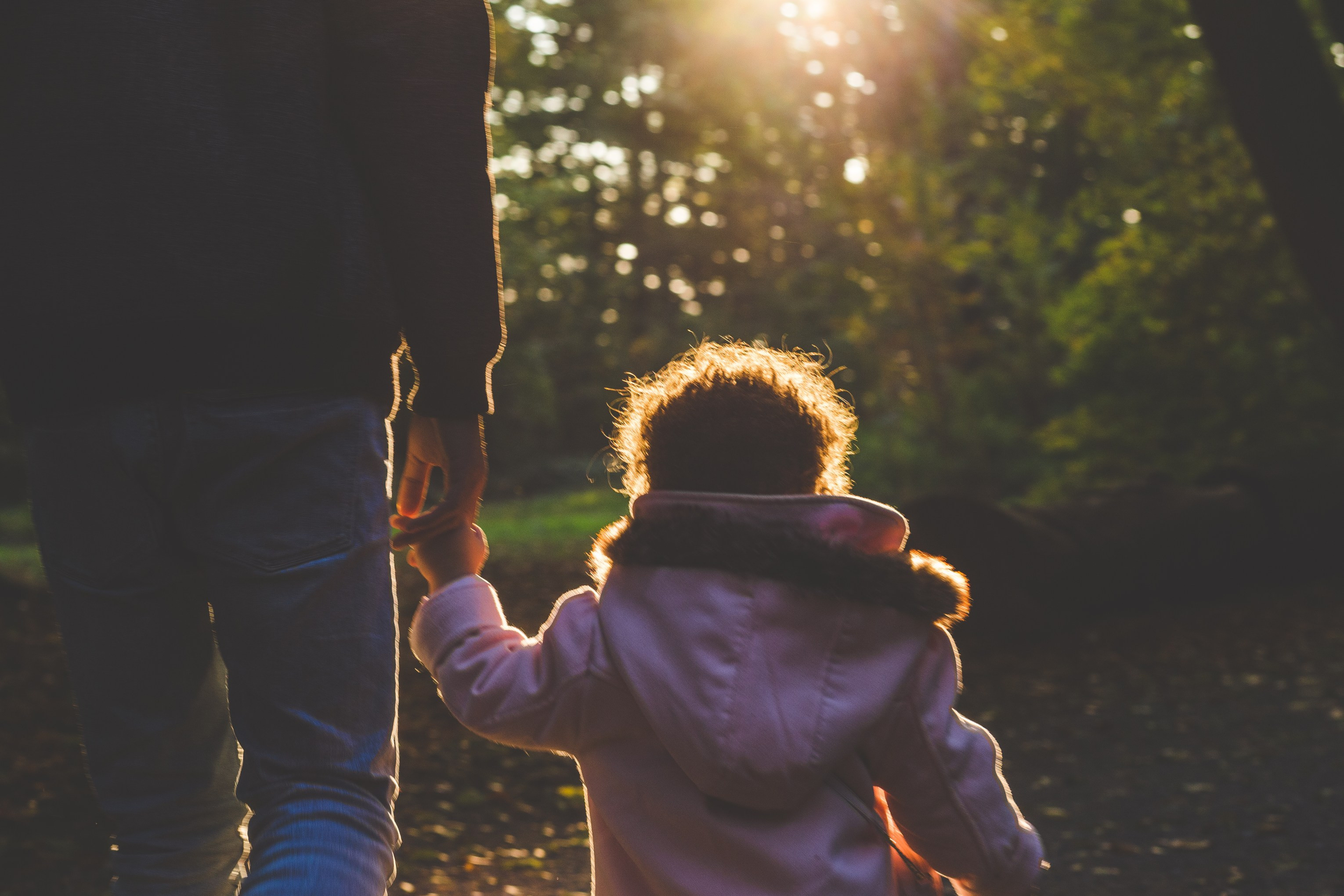 As we go about our hectic (pre-COVID-19) day-to-day lives, it's easy to take for granted the beauty of nature. Especially in urban areas, we flit unconsciously between air-conditioned transport and centrally-heated offices, barely stopping to draw a breath of fresh air, and this lifestyle has forged a dangerous disconnect with the environment that we are slaves to. We think of nature as being the area between our destinations and not the destination itself. Or that we must travel thousands of air miles to see the great outdoors in its purest, most Instagram-worthy form. Now that we're stripped of the privilege that is freedom of movement, it appears our relationship with Mother Earth is evolving.  
As the old adage goes, 'Absence makes the heart grow fonder'. The UK population's confinement to our homes has been timed with a period of unseasonably warm & sunny weather, making the restrictions even more difficult to follow. Gardens have become an absolute luxury and our single allocation of outdoor exercise, the highlight of our monotonous days. Never before have we craved the opportunity to walk the dog or go for a jog so viciously. Finally, our eyes are being opened to the joy that is eternally available by simply stepping out into our natural habitat, and this realisation is long overdue. 
But practically speaking, what impact could this have? Well, there is the potential for us to start making the most of what we have available on our doorsteps instead of searching for fulfilment from further afield. By exploring and appreciating our environment on a local, regional or national level, we could permanently cut our emissions from air and road transport. In turn, we might uncover some hidden gems much closer to home.
It's a long shot, but our hope is that we, as a people, begin to understand and appreciate the symbiotic relationship that exists between humanity and planet Earth. Rather than seeing nature as a defenceless chest of gold to be plundered, we might respect and even feed the dragon that guards it. Instead of merely lusting after the aesthetic allure of picturesque landscapes and exotic wildlife, human beings could begin to cherish the intimate ecological embrace that we have been avoiding. COVID-19 could be nature's biological warning shot and we as humanity need to be listening. 
Conclusion
This post is not intended to take anything away from the tragedy that we inescapably find ourselves in. Coronavirus is a savage and merciless attacker that has ripped apart the lives of hundreds of thousands of families across the world and will continue to do so. It feels shameful to even attempt to draw positives from a situation so dire and heartbreaking, but yet that is our only solace. 
Difficult times reveal true colours. Our nation is uniting against a common enemy and in doing so, building the foundations for a community that can stand strong into the future. We are joining together to cheer our invaluable NHS staff and key workers, without whom we would be powerless to protect ourselves. We are offering ourselves as volunteers and raising important funds to support the fight. The British response has been one of solidarity, generosity and grit - attributes we rightly pride ourselves on. 
But let's not lose sight of the bigger picture. In amongst all of the pain and anguish, this crisis is offering us a vital opportunity to make some necessary changes to the structure of our economies, systems of infrastructure and societal norms. We're being rudely awakened to the true force of nature and the dominance it holds over us, but it couldn't be at a more crucial moment in humanity's existence. We're hopeful that the COVID-19 outbreak can become a turning point in our struggle to reverse the climate emergency, but it will require a global effort.