With the vast majority of us looking at a long stretch of working from home, we're about to find out how good our broadband provider really is, as our whole neighbourhood puts additional pressure on the service.
While we may be fine streaming our latest binge-worthy Netflix show, many of us might struggle when it comes to those company-wide video conference calls or opening those mile-long spreadsheets. With this in mind, we've looked at where the best and worst areas to work from home are, based on the quality of internet connection and cost.
Wandsworth, Southwark and Kingston upon Hull are amongst some of the best locations across the UK to keep calm and WFH whilst the threat of the COVID-19 forces the population into social distancing and self-isolation, with Argyll and Bute and Devon amongst some of the worst connected areas.
With an average download speed of 95.1 Mbps and an average monthly cost of 33p per Mbps, London's Wandsworth is the best place to be working from home during a long stint of self-isolation. Southwark also ranks highly as a working-from-home hotspot, with an average of 92 Mbps at 34p per Mbps,
Kingston upon Hull is the best area outside of London at 73.4 Mbps, while Westminster (72.5 Mbps) and Harlow (72.5 Mbps) also rank in the top five.
Rushmoor, Tower Hamlets, Kingston upon Thames, the City of London, York, Richmond upon Thames, Salford, Luton, Waltham Forest and Reading also made the list for best broadband hotspots.
With less than 25 Mbps and a cost upwards of £1.25 per Mbps, the Shetland and Orkney Islands, Argyll and Bute and Mid and West Devon were amongst some of the worst connected broadband hotspots.
What we're seeing right now is unprecedented and while the modern age has seen us lean more towards flexible and fluid working solutions to suit an evolving workplace, we've never seen the nation, as a whole, be largely run from the comfort of our front rooms.
This begs the questions as to whether our home broadband services will be able to stand up to the task as the last thing you need during such a stressful time is poor connectivity. While this is likely to be a once in a lifetime occurrence, we will no doubt see many people immediately looking to switch to the best possible provider once the dust has settled, just in case we ever need to self-isolate and work from home again.
The Stats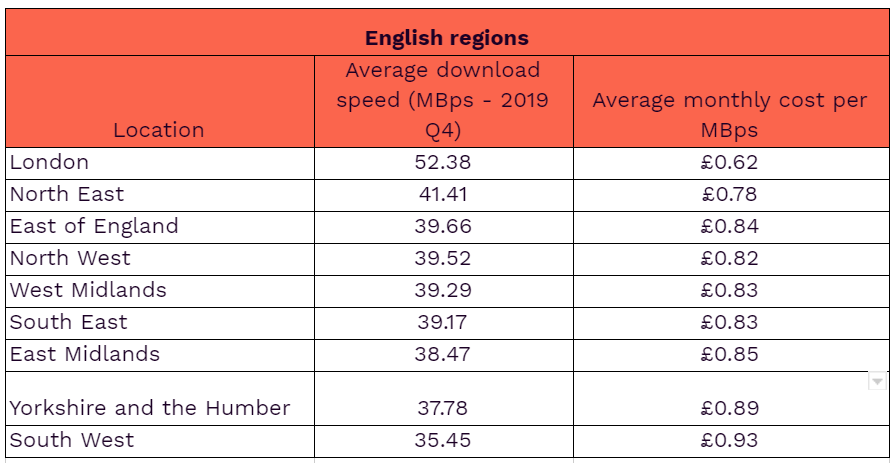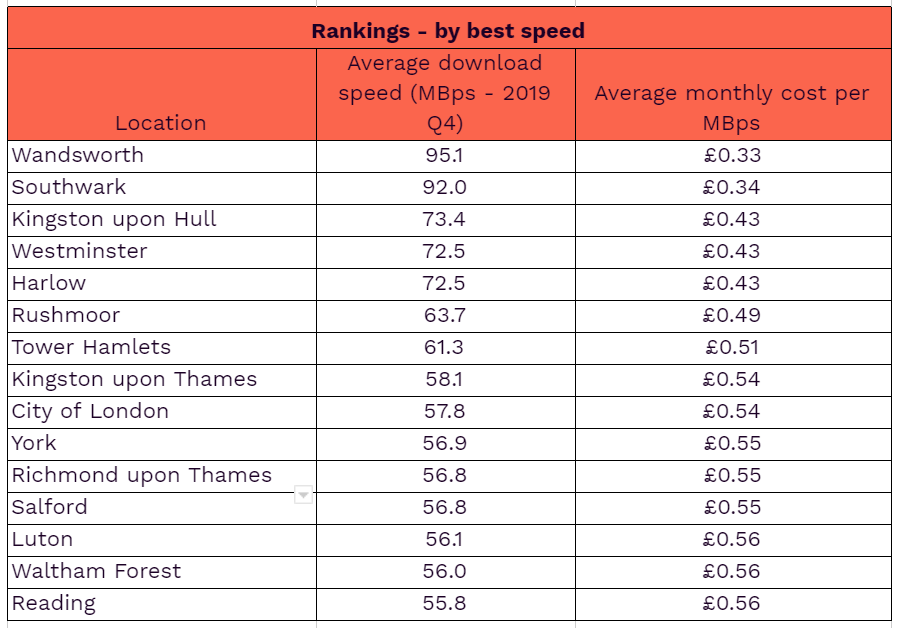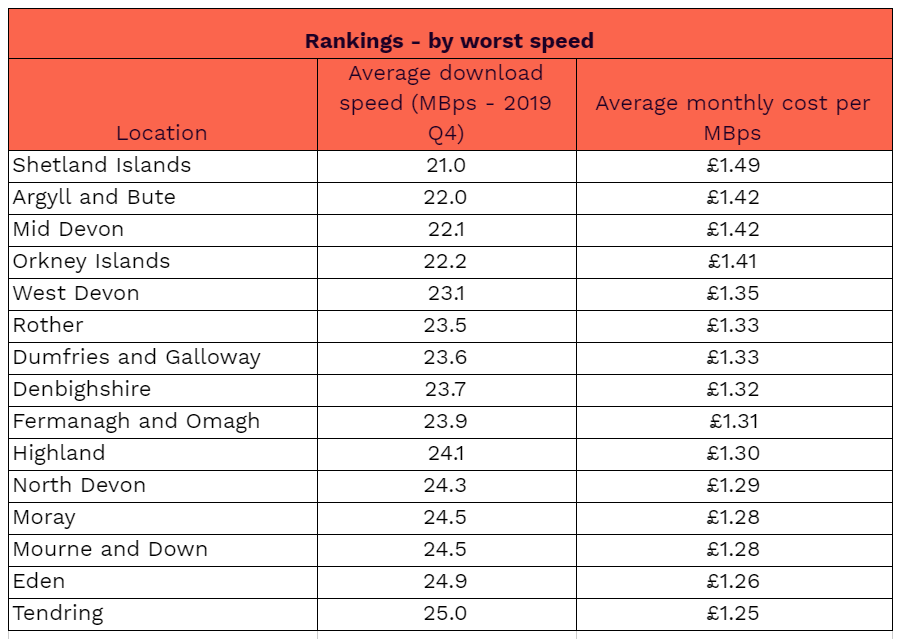 Average broadband price - Numbeo