Let's face it, when we're bored in front of our computer screens, we're more likely to find distraction in squandering money rather than saving it. Whether it's checking the latest Amazon Daily Deals or deciding that you definitely do need that absolutely non-essential new kitchen gadget, the internet is a one-way street to waste.
For the most part, this is not our fault though. Marketers deploy myriad tactics to entice us into buying their latest creations: garish banner ads, shouty Facebook videos and a tirade of messages in our inboxes. So we thought we'd attempt to turn the tables and offer some advice on how to use our spare time for the benefit of our bank balances, rather than the detriment.
Here at Just Move In, we pride ourselves in being professional money-savers - our office walls are adorned with second-hand posters of Martin Lewis - so finding ways to cut costs is something we do in our sleep/dream about. Nowadays, there are tons of useful tools and services that help to look after the pennies, which can add up to a big difference in the long run. It really is possible to use technology to your advantage and become a savvier consumer, so without further ado, here are some of our favourites.
The advent of Open Banking has allowed a whole host of new firms to release products to help with budgeting. By opening up access to banking data, apps like Emma and Lumio are able to analyse where you spend your money and then give tailored advice on how to manage it better. We often find ourselves questioning where our monthly paycheck actually goes, so by categorising and visualising our spending, it has made it much easier to see where to cut back (usually on takeaways). These are often free but most offer premium versions with additional functionality for those who are fanatically frugal. 
Shift your clutter online
Since the dawn of the internet era, web surfers have been buying and selling on second-hand marketplaces like eBay, Gumtree and Craigslist. Unfortunately, over time, many of these junk giants have become overridden by scammers and knock-off watches which has reduced their appeal to bargain hunters, like ourselves. But the market has been resuscitated in recent years by new companies such as Shpock and Preloved, that are putting their users first and creating a more open, trusted community. So now is a great time to have a clear-out and make some cash in the process. 
Vintage is the new new (or so we're told…). As awareness around the environmental impact of fast-fashion grows rapidly, so too does the demand and supply of second-hand or 'retro' clothing - a perfect storm for us thrifters. Charity shops selling used clothes, such as TRAID, are seeing huge growth in their sales, prompting many to begin offering their wares online. As well as this, we've seen a number of exciting startups building platforms specifically for pre-worn garments, such as Depop and Vinted. These marketplaces are breaking the common belief that second-hand means threadbare or ugly, by creating communities for influencers and fashionistas.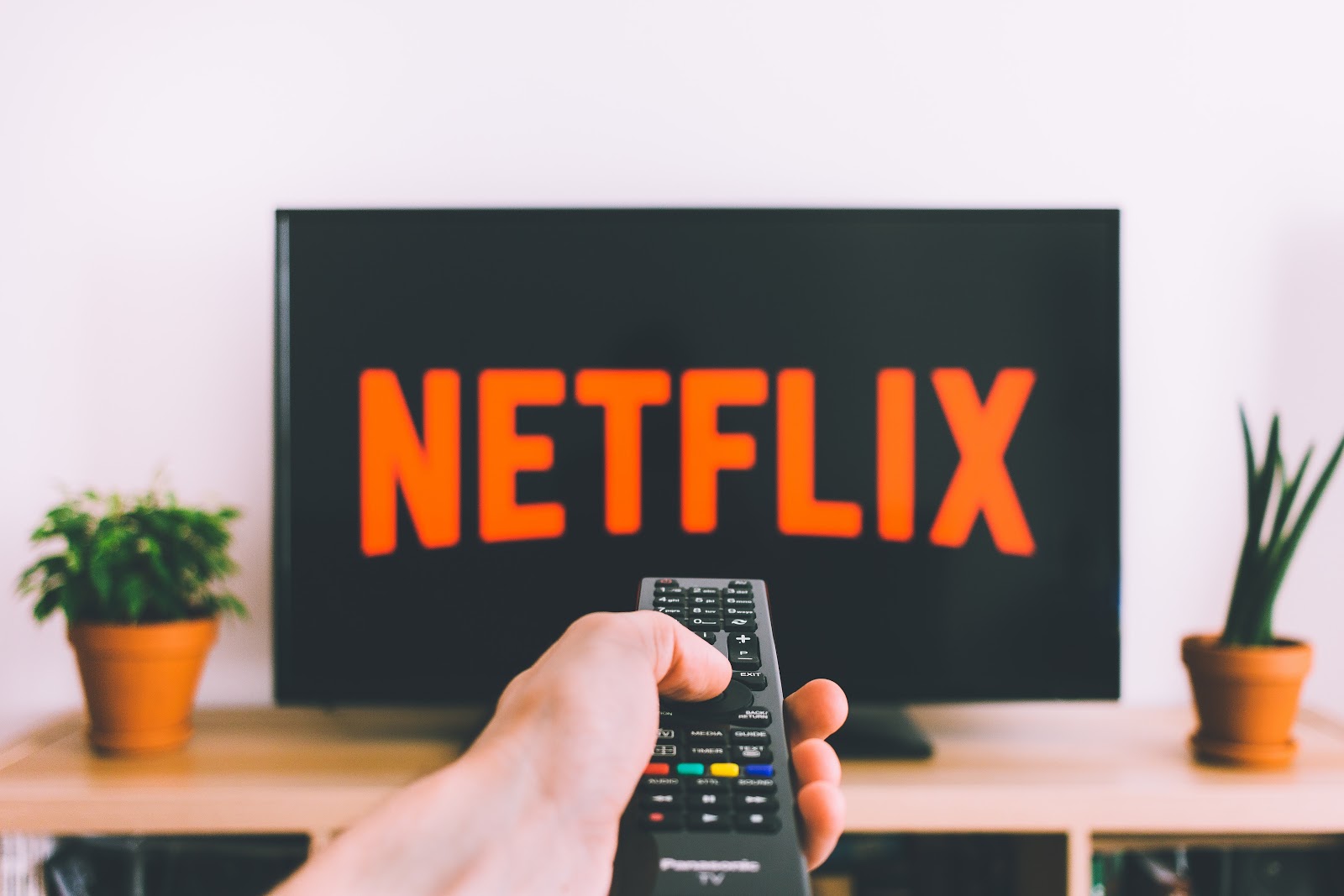 Reevaluate your subscriptions
With home entertainment being a pretty vital commodity at the moment, it might be a hard time to think about culling your subscriptions, but hear us out. In our experience, it's easy to build up a plethora of streaming, listening, gaming and whatever-else services that add up to a direct debit disaster, so why not review your usage? Most people have preferences on TV/movie providers so think about whether you really need Netflix and Amazon Prime Video and NOW TV, or could you just stick to one of those. Or, take advantage of the free subscription periods with each, binge, binge, binge, then change to another one. There are some classic shows available on BritBox and you can get through a ton, for free, in 30 days. There is a huge amount of free content available through the likes of iPlayer, All 4 and YouTube which can satisfy your urge to binge without affecting your bottom line. And then you've got TV Player, which is also totally free. Or apparently there's this thing called Freeview?
Imagine a world in which you could get paid to shop online. Well, to some extent that is already a reality thanks to cashback sites such as Quidco and TopCashback, who offer to pay commission on purchases you make through selected online retailers. Admittedly, this presents the dangerous paradox in which you actually spend more on unnecessary tat, but if you're smart about it, you can make some serious savings. There are thousands of brands available, including ASOS, Argos and Just Eat, with varying amounts of cashback paid, so take a look next time there's something you need. We can't stress the 'need' enough here. 
Install a coupon plug-in to your browser 
This could well be the ultimate online shopper hack and it's saved us literally thousands of pounds since word spread like wildfire through the JMI office floor. Download yourself a very smart (and free) browser extension like Honey or Pouch and it will work tirelessly to find you money-saving vouchers for whichever site you're browsing. Consider it your own little digital Robin Hood. Desperately hunting through results pages for voucher codes is exhausting, but with a browser extension installed, you'll be saved the stress and usual disappointment, as it will notify you if a valid code has been found on its extensive database.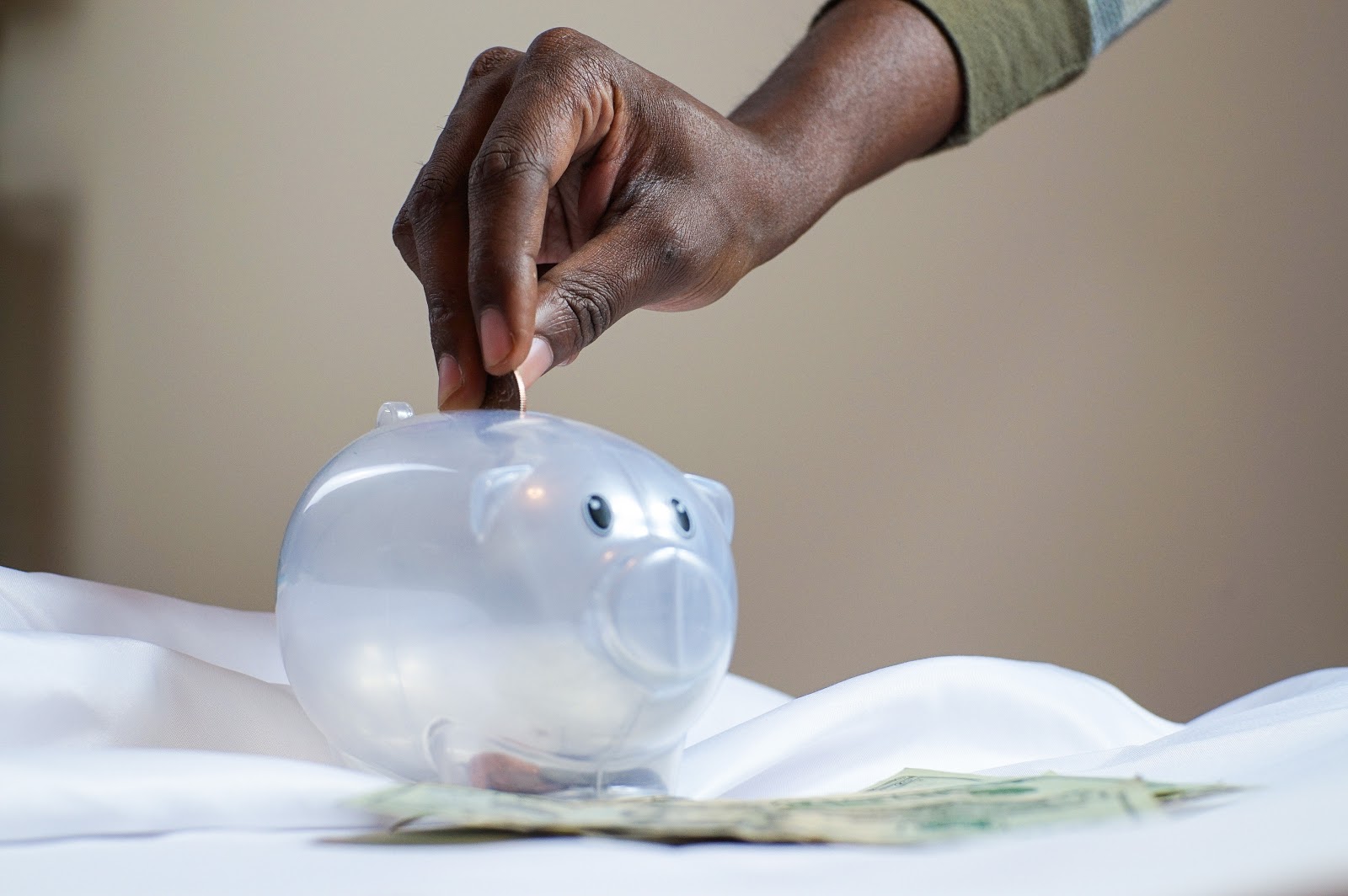 Think investing is just for haughty bankers with superyachts and homes in the Bahamas? Time to think again. Numerous financial technology startups (or Fintechs as they like to be known) are changing the face of personal investment by offering products aimed at us novices. Moneybox is a clever app that uses Open Banking to round up your everyday purchases and deposit the difference into a savings account - meaning your morning espresso can start earning you interest. Chip uses artificial intelligence to automatically put aside money into a savings account depending on what you're building for and claim that you won't even notice.
Hands up those who plan your weekly meals ahead of time. No, didn't think so. Well, reaching dinner time with a grumbling tummy and no ingredients in the house is a surefire recipe for financial failure. As much as we all love a tasty Deliveroo or Just Eat food delivery, they remove pounds from our bank balance and add them directly to our waistlines. The best way to avoid this temptation is to be prepared. Mobile apps like Yummly or Mealime offer a massive number of recipes to suit every budget, skill level and dietary requirement imaginable. They'll then write you a shopping list, so you know exactly what you need to buy and Mealime will even prompt you to check your food cupboards for things you already have, reducing any food waste and helping you save a few quid in the process. Winner winner chicken dinner.
Book a Bills Check-Up Appointment
Chances are, the quickest and most pain-free way to save money from your laptop is by booking an appointment with one of our Bills Specialists. It's completely free and in around 15 minutes, we'll help you find a better deal on your energy, TV, media and insurance - saving you an average of £230. 
Believe it or not, only around 20% of people switch home-related suppliers every year, which leaves a staggering 80% of people sat on out-of-contract tariffs and paying a premium. This equates to around £7bn in wasted money each year.